About Zero Carbon
In recent years, the environmental pollution caused by the shipping industry has been highly concerned by the international community. For this reason, IMO has issued various mandatory regulations to prevent ship pollution, with a view to accelerating the early realization of the dual carbon goal.
The fair and inclusive transformation to low-carbon shipping, mentioned in the Second Symposium on Alternative Low Carbon and Zero Carbon Fuels for Shipping held by IMO in Oct 2022, will mainly focus on the R&D and application of green and clean technologies, the application and production of clean and green fuels, and the crew training opportunities in the transformation process.
According to industry research institutions, China currently has about 12,000 maritime vessels with a net deadweight of about 140 million tons, an annual maritime freight volume of about 4.05 billion tons and an annual maritime cargo turnover of about 9.8 trillion-ton kilometers. According to preliminary estimates, China's maritime fleet consumes more than 20 million tons of fuel and emits more than 60 million tons of CO2 each year. As the world's No. 1 cargo throughput and No. 3 container throughput, Ningbo Zhoushan Port, with about 350 days of annual port operation as of 2021, is one of the areas with the largest number of large and ultra-large jumbo ships in and out of the country above 100,000 tons.
All these data indicated us that not only the maritime fleet companies, but the port terminals, have big demands for low-carbon strategic adjustment, and the huge market potential is also centered on green ships, clean energy, zero carbon emissions and other product technology services.
About Zero Carbon Zone
Ocean Expo Ningbo will set up a special Carbon Neutral area to introduce development achievements and future trends of "carbon neutral" industrial technology in an all-round way to maritime shipping enterprises via professional forum, solutions promotion and exhibitions. It will assist the shipbuilding industry, especially for the current ships, to approach or achieve the goal of zero emissions, and helps shipowners, port authorities and terminal operators, to achieve various targets of decarbonization more safely, efficiently and economically.
Professional Forum
With the theme of "Green Ship Development in the context of Dual Carbon Targets", this forum will invite leading experts from international organizations, government departments, academic experts and industry giants to gather together and exchange ideas and future trends of green development of ships and shipping, and help achieve the dual carbon goals.
Solution Sharing
In order to plan a low-carbon development path, build a low-carbon, green and circular development system in an all-round way, and jointly help the green and sustainable development of shipping, Ocean Expo Ningbo is accepting proposals for the Zero Carbon Zone. Sincerely we look forward to expecting more thoughts collision, idea sharing and technical exchange with peers in the industry here, to offer advice to ship owners, ship management companies, port and harbor sector, and contribute their efforts to global climate change.
Topics can be covered:
The low carbon or neutral carbon new fuel supply, green ship design, energy-saving technology and equipment, ship pollution control and cleaning, renewable/clean energy technology etc., from the perspective of application or technology.
Scan the QR code to propose your topic or products!
Or email us at iris.jiang@informa.com.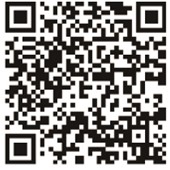 Zero Carbon Zone – Exhibiting Area
For better present your solution achievements and help your target groups fully understand your brand, products and performance, we strongly recommend that you conduct exhibition demonstration and your corporate brand in a more visual way on the site of Ocean Expo Ningbo.
Exhibition area scale: 500-600 sqm (Overall Exhibition Scale will be 30,000sqm)
Booth price: Complete Package Stand: CNY 11,800 per 9 sqm
Raw Space: CNY1180 yuan/sqm (minimum: 18sqm)
Target Audience: port authority, port terminal operation units, ship owners/shipping companies, shipyards/repair yards, design units, ship management companies, maritime research institutions, classification societies, liner companies, consulting companies, etc.
Contact:
Ms. Iris Jiang
Tel:021-61573865
E-mail:iris.jiang@informa.com